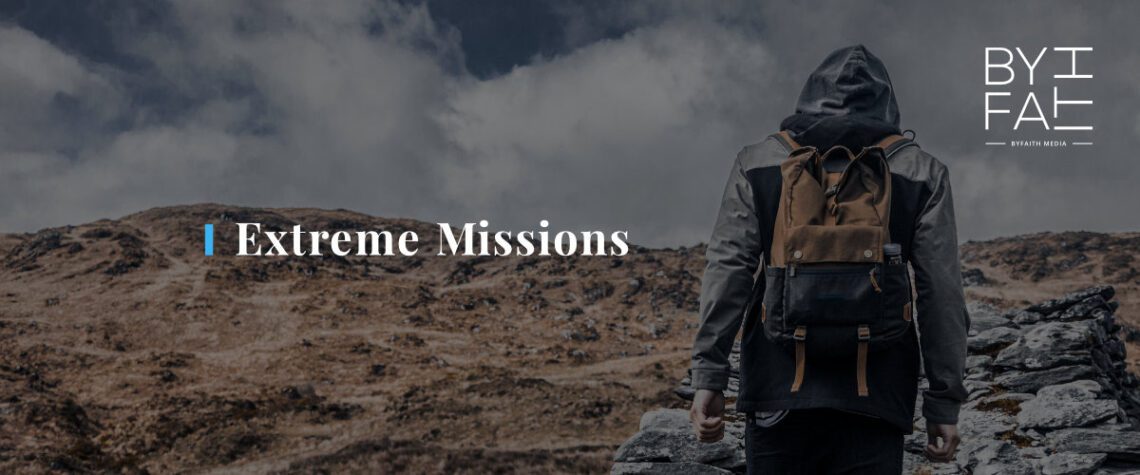 Extreme Short-Term Missions
The type of independent missions that take you to isolated areas or remote tribes cost considerably more than your average trip with any mission organisation, though you can tie up with specialist agencies and NGOs. The tribes are isolated in their locations, and often 4x4s (even boats and motorised canoes) have to be hired (or rented), along with their driver or captain as well as an interpreter and/or guide. You will need to kit yourselves out with enough camping gear for the entire team and food to last you and your helpers the duration of the mission as well as spares and fuel. Everything adds up. Also remember that 'white man's' diseases can easily wipe out an entire tribe who has not had inoculations or vaccinations which are common to those of us in the West. 
You shall therefore keep all My statutes and all My judgments, and perform them, that the land where I am bringing you to dwell may not vomit you out

– Leviticus 20:22
For the majority of those going on a short-term mission (STM), most of the things within this article will not concern you and are confined to isolated tribes or to some degree, communities that are off the standard mission group trail. These tips and advice are included because you never know what is around the corner or where you may end up, as the twists and turns in the sovereignty of God may lead you into deeper areas of work in the coming years. If you are the leader of a young inexperienced STM team then you don't want to be taking them to extreme locations or fleapit accommodation.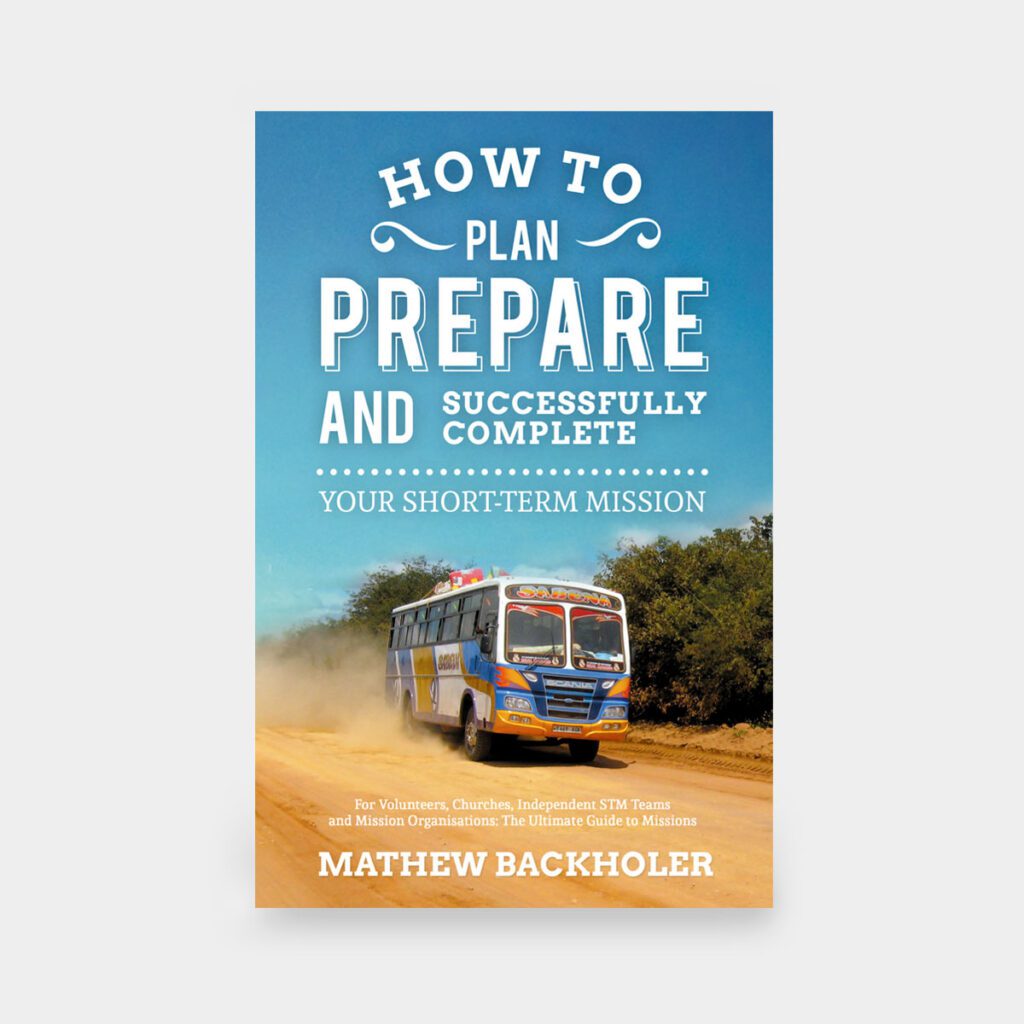 In some places, before you can camp in a village or interact with the locals, let alone share the Good News, you will have to speak to the chief, village elders or patriarchal figure. Your guide and/or interpreter will assist you with this cultural issue. With those in charge on your side, your ministry in that location can begin. If you are unable to obtain the consent of the chief, then generally speaking, the villagers will be afraid to go against the express wishes of their superior and you will try, but in all probability, only labour in vain. It is often better just to move on whilst still in the patriarchal's good will, rather than to offend. The leader may only be distrusting because it is the first time he has laid eyes on you. It may be possible to visit at another time, on a return trip.
Jesus cast evil spirits out of a demon-possessed man and into a herd of pigs. They ran down the hill into the sea and drowned. The man was then clothed and was in his right mind when eyewitnesses told those who had gathered what had happened. Jesus was approached by the people of Gadarenes who 'began to plead with Him to depart from their region' and He did (Mark 5:17-20).
At one time, Jesus was going to Jerusalem via Samaria and sent some of his disciples to prepare the ground, but when Jesus arrived, the Samaritans did not receive Him! James and John were furious and asked permission to call fire down from Heaven! Jesus rebuked them and said, "The Son of Man did not come to destroy men's lives but to save them," and 'they went to another village' (Luke 9:51-56).
He who is in you is greater than he who is in the world

– 1 John 4:4
In some places, it is customary to bring presents to those who are in charge or to bring assistance to their people. Staple foods, pots and pans, matches, disposable lighters, knives, machetes, axes; really anything to help open the minds of those to whom you are trying to reach and thus open doors. Your guide and/or interpreter are always your best port of call for advice in these matters and they will probably understand the culture, customs and etiquette.
In some cultures and more often than not in isolated communities, far from modern civilisation, it is perfectly normal for women not to cover their breasts. Especially in Africa and tribes located off the Amazon River in South America. In fact, in some parts of Africa, it is more acceptable to show one's breasts than one's legs! It was not that long ago in some parts of Papua New Guinea that it was just as common to see a woman breastfeeding her baby as it was her piglets!
You shall be careful to do as the Lord your God has commanded you; you shall not turn aside to the right hand or to the left. You shall walk in all the ways which the Lord your God has commanded you, that you may live and that it may be well with you, and that you may prolong your days in the land which you shall possess

– Deuteronomy 5:32-33
Do not underestimate the power of superstition and the control and fear that witch doctors or shamans can hold over their people. Whilst these workers of unrighteousness are demonised, only a minority have real power, which comes from the evil one; many are just charlatans. 
Much of what happens in this world goes on in the unseen realms and the 'whole world lies under the sway of the evil one' (1 John 5:19), as the thief has come only 'to steal and to kill and to destroy' (John 10:10). The apostle Paul wrote: 'We do not wrestle against flesh and blood [humans], but against principalities, against powers, against the rulers of darkness of this age, against spiritual hosts of wickedness in the heavenly places' (Ephesians 6:12). This is why we must have on the 'whole armour of God' (another declaration and prayer, see Ephesians 6:10-17), and be 'praying always with all prayer and supplications in the Spirit, being watchful to this end with all perseverance…' (Ephesians 6:13-18).
Manifest that He might destroy the works of the evil one

– 1 John 3:8
If you come across these workers of unrighteousness and bond-slaves to the Devil, they may challenge you, or more often than not, try to conjure enchantments or cast spells against you, perceiving that you are servants of the living God. If you are born again and not living in wilful sin you have nothing to be afraid of, as you are covered by the blood of Christ and there is no greater name than Jesus Christ of Nazareth!
The demons in man cannot touch you if you are living pure and holy lives, but if you are in defiant wilful sin then you give the enemy a legal entry to harass and to inflict torment on you. The Devil always stands to accuse but the innocent who are washed in the blood of the Lamb can declare, "The Lord rebuke you Satan!" (Zechariah 3:1-5), because our 'Advocate,' Jesus Christ 'is the propitiation for our sins' (1 John 2:1-2).
Whoever is born of God does not sin; but he who has been born of God keeps himself and the wicked one does not touch him

– 1 John 5:18
Balaam, a false prophet who knew the demonic dark arts was hired to curse Israel by Balak, the son of Zippor. Balaam acknowledged that he could not go beyond the will of the Lord, there was no weak link in the chain because of Israel's purity. He noted that God had 'not observed iniquity in Jacob, nor has He seen wickedness in Israel,' and that 'the Lord his God is with him.' Christians have Christ in them and we are in Him (see John 17:21, 2 Corinthians 13:5, Galatians 2:20, 1 John 2:5 and 1 John 3:24). Thus Balaam was unable to pronounce a curse upon Israel but had to declare 'there is no sorcery against Jacob nor is there any divination against Israel' (Numbers 23:21-23).
You do not need to fear on your short-term mission or at home. Proclaim Jesus Christ's victory – that Jesus is Lord, the Victorious Conqueror, that Jesus Christ is the name that is above all others, and that He defeated the Devil. It is also important to plead the protection of the blood of the Lord Jesus Christ over your life and that of the mission team, and declare that 'no weapon formed against you shall prosper…' (Isaiah 54:17).
These truths are declarations and should come from the heart, they are not mantras. It is very important that you are not living in deliberate sin, that you keep a short account with God and your fellow team members (repent and ask forgiveness when you sin) – working in unity, with one mind, for the glory of Jesus Christ.
Used with permission from How to Plan, Prepare and Successfully Complete Your Short-Term Mission by Mathew Backholer. Find out more about Mathew's books here.