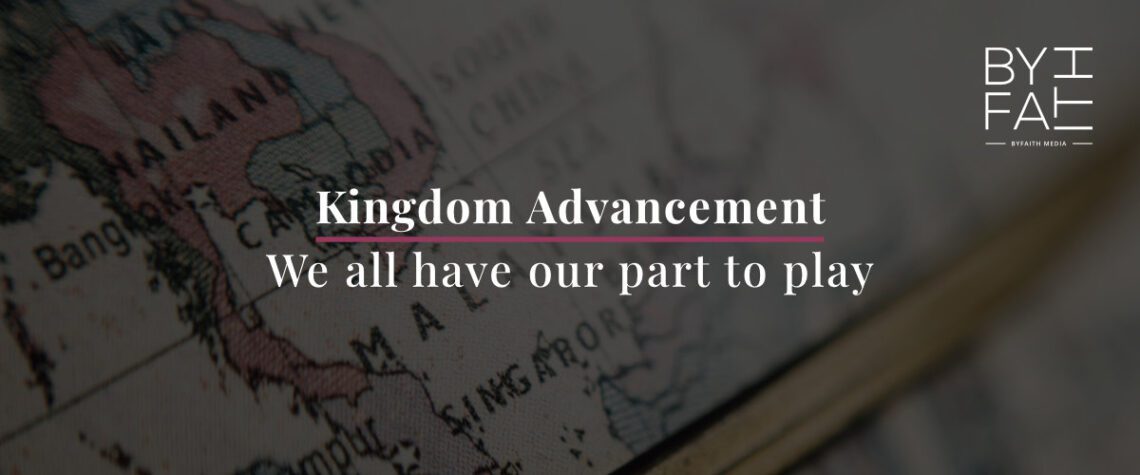 Kingdom Advancement – Sowers, Reaper and Builders
The Bible speaks of Sowers, Reapers and Builders, and in the Kingdom of God we all have our part to play (Matthew 13:3-9 and 1 Corinthians 3:3-17). David Hill, missionary to China in the nineteenth century, noted that the Sowers field of labour 'is the most extensive,' those who sow the good seed of the Gospel. Reapers, he wrote: 'Seek to gather into one visible body, one elect community,' (the new converts becoming the local church), whilst the Builders are 'elders ordained out of every city, whose province is to build up those gathered into the Church,' (to make strong and healthy disciples).
Now may He who supplies seed to the sower, and bread for food, supply and multiply the seed you have sown and increase the fruits of your righteousness.

– 2 Corinthians 9:10
Everyone is unique and we all have different talents, callings and giftings. However, we work together for the common good of mankind to build the Kingdom of God and be faithful to serve our generation as King David did in his (Acts 13:36).
I planted, Apollos watered, but God gave the increase. So neither he who plants is anything, nor he who waters, but God who gives the increase. Now he who plants and he who waters are one, and each one will receive his own reward according to his own labour

– 1 Corinthians 3:6-8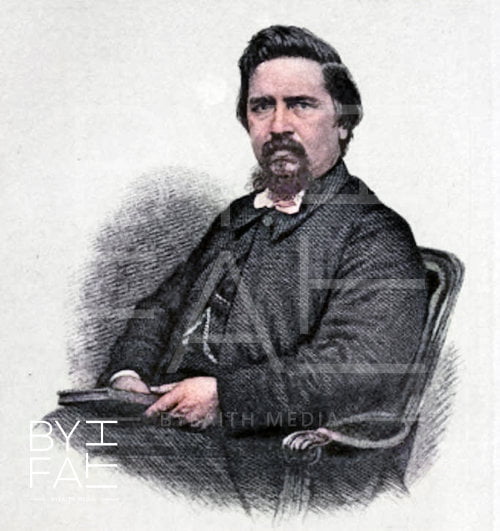 In the last decade of the nineteenth century, Dr. Griffith John addressing a group of men who were in training for the ministry said, "It is not my habit to say anything to induce young men to devote themselves to this work, for I have a wholesome dread of man-inspired missionaries. But…I thank God…that I am a missionary. I have never regretted that step I took many years ago in opposition to the strongly expressed wish of my best friends; and if there is a sincere desire burning within my breast, it is that I may die in labouring and suffering for Christ among the heathen. Oh, it is a glorious work! I know no work like it, so real, so unselfish, so Christ-like…. The world for Christ! …Oh young men think of it, dwell upon it and if you hear the voice of God bid you go, manfully take up your cross and go, and you will never cease to thank Jesus Christ our Lord for counting you worthy to be missionaries."
"How shall the heathen [unevangelised] warm himself by the eternal fires of God's love, if we not give the money for the fuel?

– Evan Roberts of the Welsh Revival (1904-1905)
If Christ could stoop so low as to visit our…sinful world and be moved with compassion upon the most undeserving and guilty, the most sinful and depraved…in what better way could we demonstrate that we are partakers of His grace than by earnest endeavour to imitate His example…by labouring to promote the salvation of the most ignorant and helpless of mankind?

– William Carey, Missionary to India
Most people cannot change the world, but we can all make a difference, even if it is only one life at a time. Sometimes your short-term mission may appear to be unfruitful, but continue to sow the seed of the message faithfully and show the love of Christ towards everyone you meet. Remember, we are called to be faithful, not successful.
Let me labour for fifty years amidst scorn and never see one soul converted…the Lord who controls all events is my friend, my Master, my God, my all.

– Henry Martyn, Missionary to India and Persia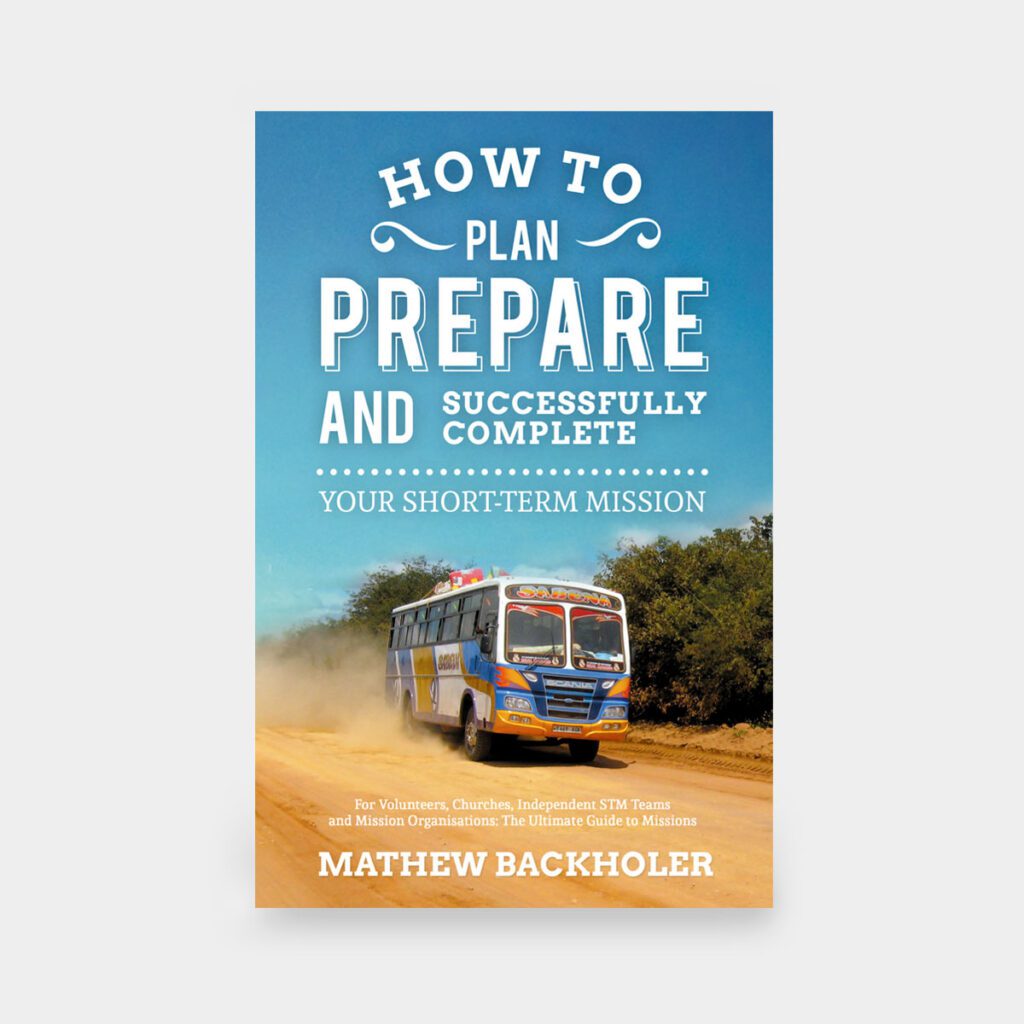 J. Manton Smith, one-half of the Fullerton and Smith evangelistic team noted: 'We are responsible for fidelity [the quality of being faithful] and not for success.' He had been telling the story of a man's conversion who attended one of his campaigns in Southampton, England, six or seven years previously, but was not converted until a week after the campaign, and yet the man had spoken to both evangelists. Smith went on to state: 'Who would wish to count the converts at a mission…when unexpected fruit like this appears?'
'…If we are faithful witnesses for God and proclaim the simple Gospel of Christ crucified for sinners, telling it out clearly in the language of the people, then like the Master Himself, the common people will hear us gladly and Jesus Himself will bless our simple message to the salvation of people.'
Let us not grow weary in doing good, for in due season we shall reap if we do not lose heart

– Galatians 6:9
David, who later became King of Israel, had six hundred fighting men. On one occasion, two hundred men were so exhausted that they could not go on in pursuit of the enemy, but stayed with the supplies. On his return, David announced as a statute and ordinance, "As his part is who goes down to battle, so shall his part be who stays by the supplies; they shall share alike" (1 Samuel 30:9-25), and in eternity, we shall equally share of the rewards from the fruit and labour of the success of the STM team.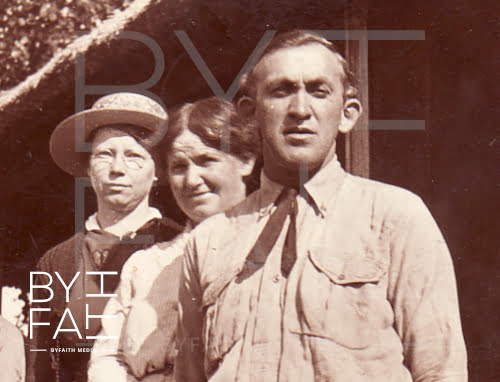 Nearly ninety years ago a special visitation of the Holy Spirit came to the Bible College of Wales (BCW), which had been founded in Swansea by Rees Howells in 1924. He was a former coalminer turned missionary to Gazaland (modern-day Zimbabwe), who had seen revival at Rusitu Mission Station where he was based. Later he saw revival in dozens of Mission Stations across Southern Africa, in five different nations covering 11,000 miles overland as he travelled with his wife. In 1936, back in Swansea, Wales, the Holy Spirit had touched both students and staff whose focus was for every creature to be reached with the Gospel (Mark 16:15).
Many had put their all on the altar for the sake of giving the Gospel to every creature. We had become willing to be any cog in the machinery that God needed to put that through in our generation….

– Dr. Kingsley C. Priddy, a staff member of BCW
For some, they went into different countries on their missions; others stayed behind and interceded for those who went (prayer partners), whilst many continued to train those who would go to the mission field.
The Israelites collected manna in the wilderness where '…he who gathered much had nothing over, and he who gathered little had no lack…' (Exodus 16:18). There is enough disposable income within Christian wallets, bank accounts, investments and property to take the Gospel to the ends of the earth; it just needs to be distributed correctly, instead of being spent on pleasures and self. '…Let him labour, working with his hands what is good, that he may have something to give him who has need' (Ephesians 4:28), and we 'must support the weak' remembering Jesus' words, "It is more better to give than to receive" (Acts 20:35).
Used with permission from How to Plan, Prepare and Successfully Complete Your Short-Term Mission by Mathew Backholer. Find out more about Mathew's books here.