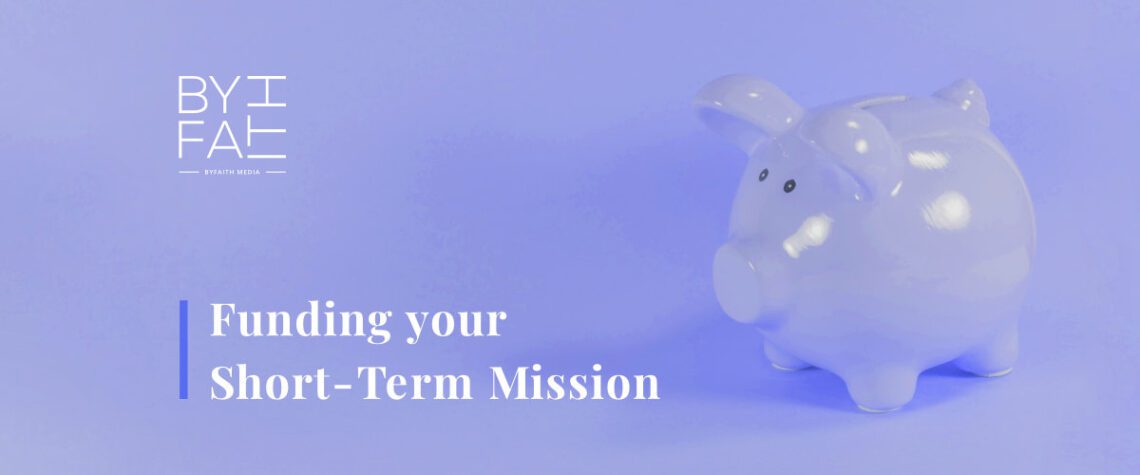 Money for your Short-Term Missions
Many Christians who go on a short-term mission (STMs) are happy to ask their church or fellow believers for financial support towards the trip. However, some may not feel able to ask for money towards their STM or like Abraham, after rescuing Lot, he refused the spoils of war from the King of Sodom, thus not allowing the king any opportunity to boast that he had made Abraham rich (Genesis 14:12-24). You may be surprised how many individuals or churches give small amounts towards STMs or nothing at all and then boast as if they entirely supported the mission team!
As the eyes of servants look to the hand of their masters, as the eyes of a maid to the hand of her mistress, so our eyes look to the Lord our God…

– Psalm 123:2
You may be praying for money for your STM and you may be the answer to your own needs! The apostle Paul worked as a tentmaker for a time (Acts 18:1-3 and 2 Thessalonians 3:7-9) which allowed him to pay his way whilst participating in the Great Commission. The term 'tentmaker' is now synonymous with Christians who work on the mission field to support themselves and/or who have an occupation, which permits them to stay within a country. Paul tried to provide for his own necessities and for those that were with him (Acts 20:34-35).
Nor was there anyone among them who lacked; for all who were possessors of lands or houses sold them and brought the proceeds of the things that were sold and laid them at the apostles' feet and they distributed to each as anyone had need

– Acts 4:34-35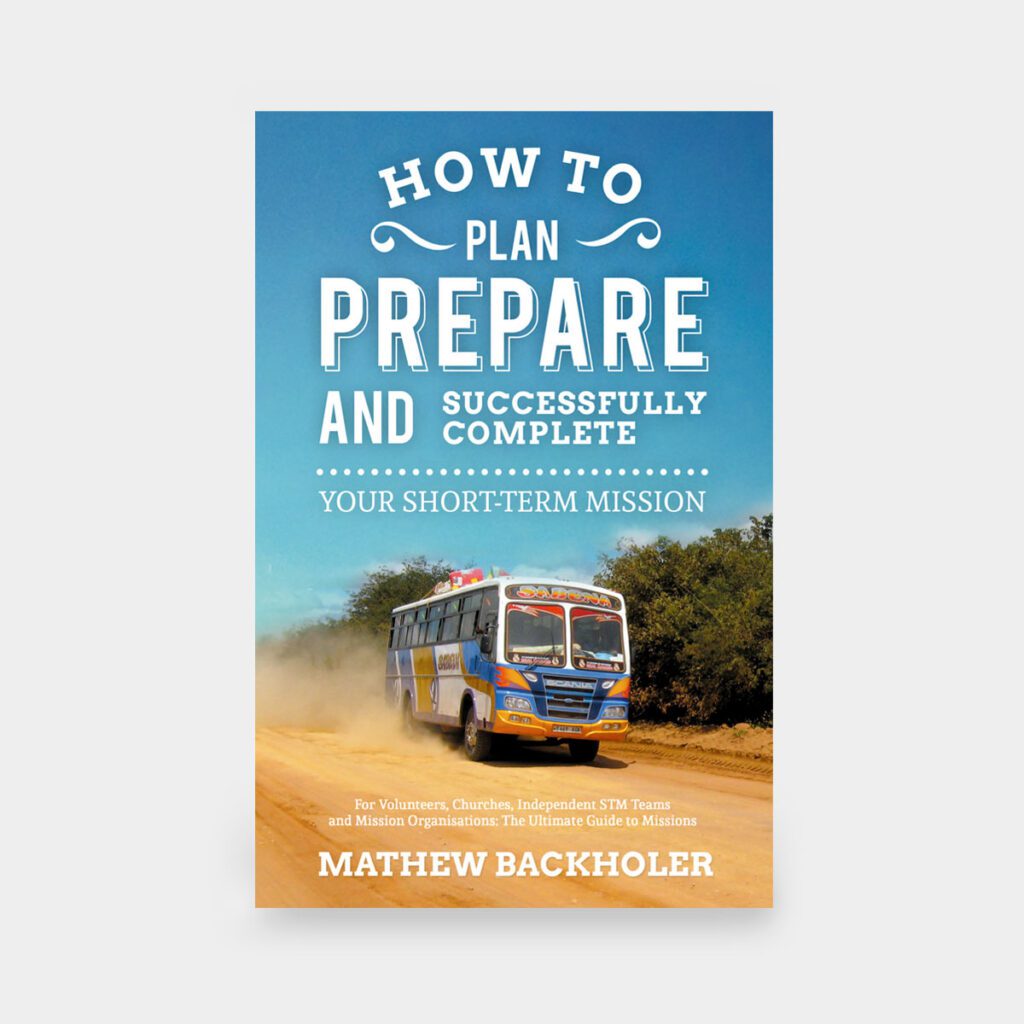 Nehemiah was the governor of Jerusalem, yet he refused to tax the people or take what was rightfully his, because the people were already very poor. He even provided out of his means for all his servants and administrators (Nehemiah 5:16-19). Thus, if your church is hard-up and you are not; don't expect them to pay for your STM. Could you get yourself a Saturday job or work extra hours? It is wrong to expect others to make sacrifices to send you on your STM, if you have wasted your resources on 'good living.'
He who is faithful in what is least is faithful also in much; and he who is unjust in what is least is unjust also in much. Therefore if you have not been faithful in the unrighteous mammon, who will commit to your trust the true riches? And if you have not been faithful in what is another man's, who will give you what is your own?

– Luke 16:10-12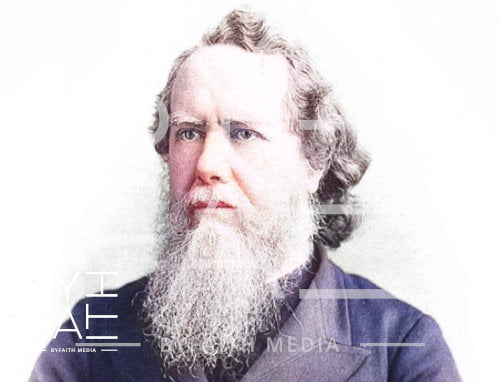 I was reading about the life and sacrifices of J. Hudson Taylor who founded the China Inland Mission in 1866. The phrase economise to evangelise came to mind as he lived a very frugal life in the 1840s to be better equipped for his part in the Great Commission. Hudson bought cheaper food, less coal for the fire and walked more frequently rather than take public transport. He economised so he could be an extra blessing as he visited the slums of London, England, distributing tracts, preaching and relieving the poor. His sacrifices also helped him pay his college fees as he was training to be a medical missionary, which later opened many doors for him in the hard land of China.
I feel the necessity more than ever of active devotedness to the Redeemer's cause. I don't feel anything we usually call sacrifices at home to be such. There is so much to counter balance them that they really don't deserve the name…

– David Livingstone in the first few years of his ministry in Africa in the 1840s
You may wish to make your needs known only to God or you may feel at liberty to share your prayer needs with a faithful friend so that they can pray specifically and intelligently. Do not despise gifts from family or friends, the widow's mite or the businessman's bonus.
Prussian-born, George Müller was based in Bristol, England, and 'prayed in' £1.5 million, from 1833 until his death in 1898. At the height of his ministry, he supported 2,100 orphans, 75 day schools and 29 Sunday schools, having nearly 10,000 pupils, and assisted a little under 200 missionaries from the China Inland Mission, so he not only looked to his own ministry needs but that of others.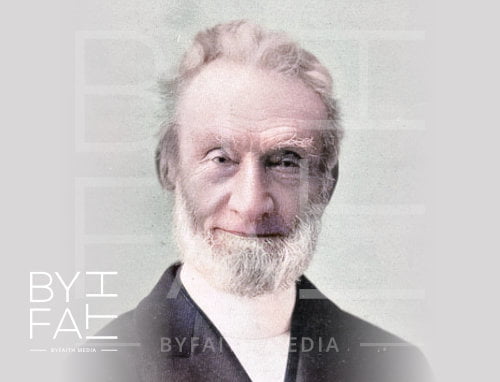 In 1834, George Müller founded The Scriptural Knowledge Institution for Home and Abroad. Some of the rules were: 'We never intend to ask unconverted persons of rank or wealth to countenance this institution…in the name of God we set up our banners. We do not mean to ask unbelievers for money. We never intend to enlarge the field of labour by contracting debt…but in secret prayer…we shall carry the wants of the Institution to the Lord, and act according to the means that God shall give us.'
A year before his death, George Müller stated that he had established 117 schools scattered across the globe, and through the Scriptural Knowledge Institution, 279,000 Bibles in various languages, 1,440,000 New Testaments along with 109,000,000 books, pamphlets and tracts had been distributed!
Be anxious for nothing, but in everything by prayer and supplication, with thanksgiving, let your requests be made known to God and the peace of God, which surpasses all understanding will guard your hearts and minds through Christ Jesus

– Philippians 4:6-7
George Müller had five main Scriptures, which were conditional for his needs and those of his ministry. First, he had to ask God (Matthew 7:7-8). Second, he had to be assured that what he was praying for was God's will (1 John 5:14). Third, he asked in Jesus' name, so that God would be glorified (John 14:13-14). Fourth, he prayed in faith and with faith, believing that he would receive (Mark 11:24). Fifth, he knew that if he had sin in his heart his prayers would not be heard (Psalm 66:18).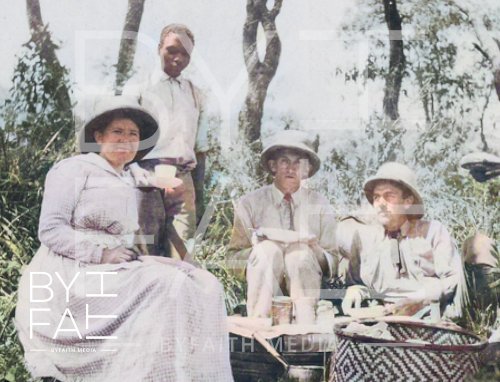 Rees Howells was a missionary to Gazaland, Africa, during 1915-1920. In 1924, he founded the Bible College of Wales, without a committee, council or denomination backing him. He lived by faith, trusting God to provide for his everyday needs as he walked in obedience to Him.
God wanted to prove that faith and prayer are efficient agents, along with implicit trust in His Word for meeting all needs. He wanted to raise up a College to be a testimony to the world that God's work, carried on by the Holy Ghost, needs not the patronage of the world and that God's work, carried on in God's way, will never lack finances, because God is the owner of all the silver and gold.

– Rees Howells, in reference to founding the Bible College of Wales
In the parable of the labourers, Jesus said, "You also go into the vineyard and whatever is right I will give you" (Matthew 20:4). 'God's man (or woman) in God's place at God's work done in God's way will never lack God's supply' – Mrs Charles E. Cowman, President of the Oriental Missionary Society who founded World Gospel Crusades in 1949.
Used with permission from How to Plan, Prepare and Successfully Complete Your Short-Term Mission by Mathew Backholer. Find out more about Mathew's books here.