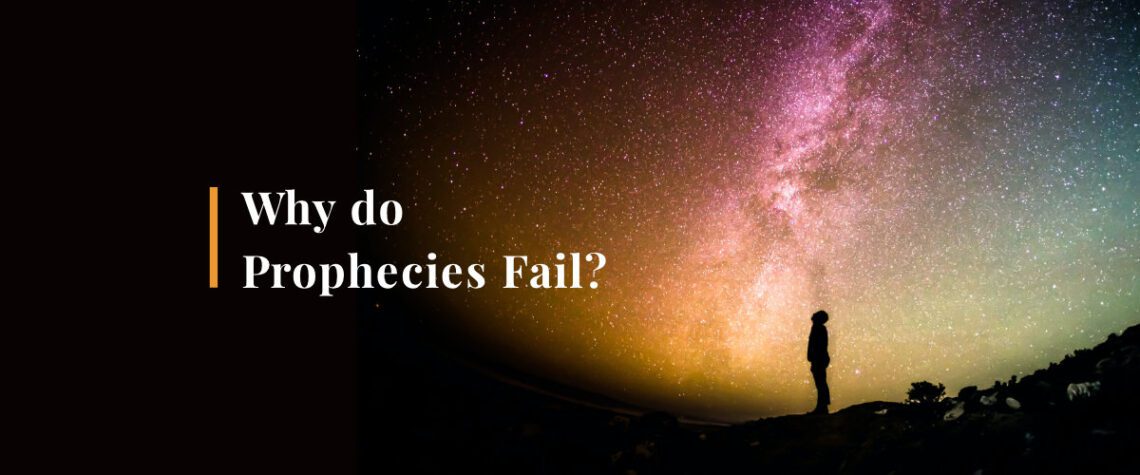 Prophetic Words and Prophecies – Why do they Fail to Come to Pass?
We've all heard someone at church with a vision, prophecy or dream of something tremendous that will happen and it never comes to pass. Why is this? To answer this question, begin by pondering the following reasons why a prophecy may fail.
Test all things; hold fast what is good

– 1 Thessalonians 5:21
1. Did You Hear from God?
Are you sure you heard from the Lord? Sometimes our heart or mind creates a dream or an experience which we think is from the Holy Spirit, but did it come from God? We must employ the gift of discernment.
Do not…listen to your dreams which you cause to be dreamed

– Jeremiah 29:8
2. Did You Add to or Take Away from what God said?
It's easy to add spin to a prophetic word without realising it. What precisely did God say? Have you added or interpreted the prophecy falsely?
For prophecy never came by the will of man, but holy men of God spoke as they were moved by the Holy Spirit

– 2 Peter 1:21
3. Did You Pass the test?
God will prove us to see if we are faithful. We prayed for revival but experienced a church split. The opposite happened as a test. Did we remain faithful and keep pressing in? Perhaps the Holy Spirit was purging the church. Joseph trusted in God when he was in prison and Moses was tested in the wilderness. In the valley of the shadow of death, we proved God and He proves us.
The Lord tests the hearts

– Proverbs 17:3
4. Did You Believe the Prophecy into Being?
Prophecies have to be believed and prayed into being. God has given you the title deeds to the promised land, but you must seize the land little by little; begin by believing the impossible is possible with God.
Having then gifts differing according to the grace that is given to us, let us use them: if prophecy, let us prophesy in proportion to our faith

– Romans 12:6
5. Did You Pay the Price?
Obedience is a paltry word with considerable consequences. There is a price to be paid to enter the promised land and obedience unfastens the gates to our promises. Have we obeyed the Spirit of Christ?
For You, O God, have tested us

– Psalm 66:10
6. Are You Ready?
Moses needed forty years in Egypt to train for leadership and forty years in the wilderness to forfeit all confidence in himself. Is your character ready to be seen in public and lead? The last thing you need is to be given a ministry your character is not ready for because you will subvert it and destroy yourself.
How shall we know the word which the Lord has not spoken?

– Deuteronomy 18:21
7. Do You Host God's Presence?
Walking with God does not mean saying a prayer and reading your Bible each morning; it's knowing God's habitation. The Church needs no more media-savvy preachers; we need men and women who carry the Lord's presence because they've been with Jesus.
Surely the Lord God does nothing, unless He reveals His secret to His servants the prophets

– Amos 3:7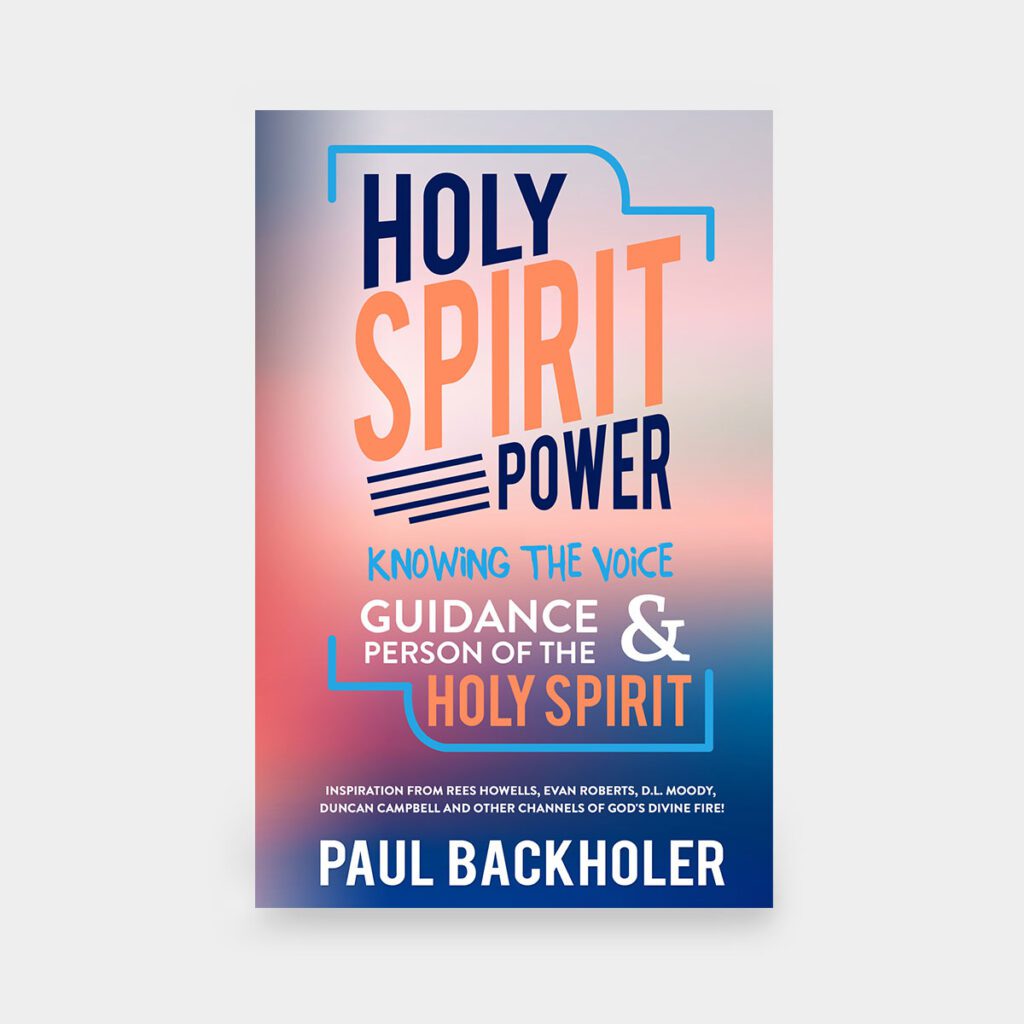 8. The firstfruits Belong to the Lord
Beware success without a cross. The Lord allows some visions to fail, so the promise dies and so does your reputation; only for the vision to be reborn with greater power. The cross comes before resurrection. Joseph needed to go to prison to prepare to be prime minister.
The first of the firstfruits of your land you shall bring into the house of the Lord your God

– Exodus 23:19
9. Doubters Spread Fear
Joshua and Caleb believed God's promises and wanted to seize the promised land, but the doubters spread fear and the Israelites refused to take possession. Doubters need to be silent or leave. Those bound by their unbelief must have no say.
They gave the children of Israel a bad report of the land

– Numbers 13:32
10. Tares and Weeds
Satan knows God is up to something, and he sends his tares and weeds into the Church. Sanballat, Tobiah and Geshem will do everything they can to stop the Lord's plan and yet they manipulate people to get places of power (Nehemiah 13:7). It's a painful process to resist them, but there are no wars without casualties.
His enemy came and sowed tares among the wheat

– Matthew 13:25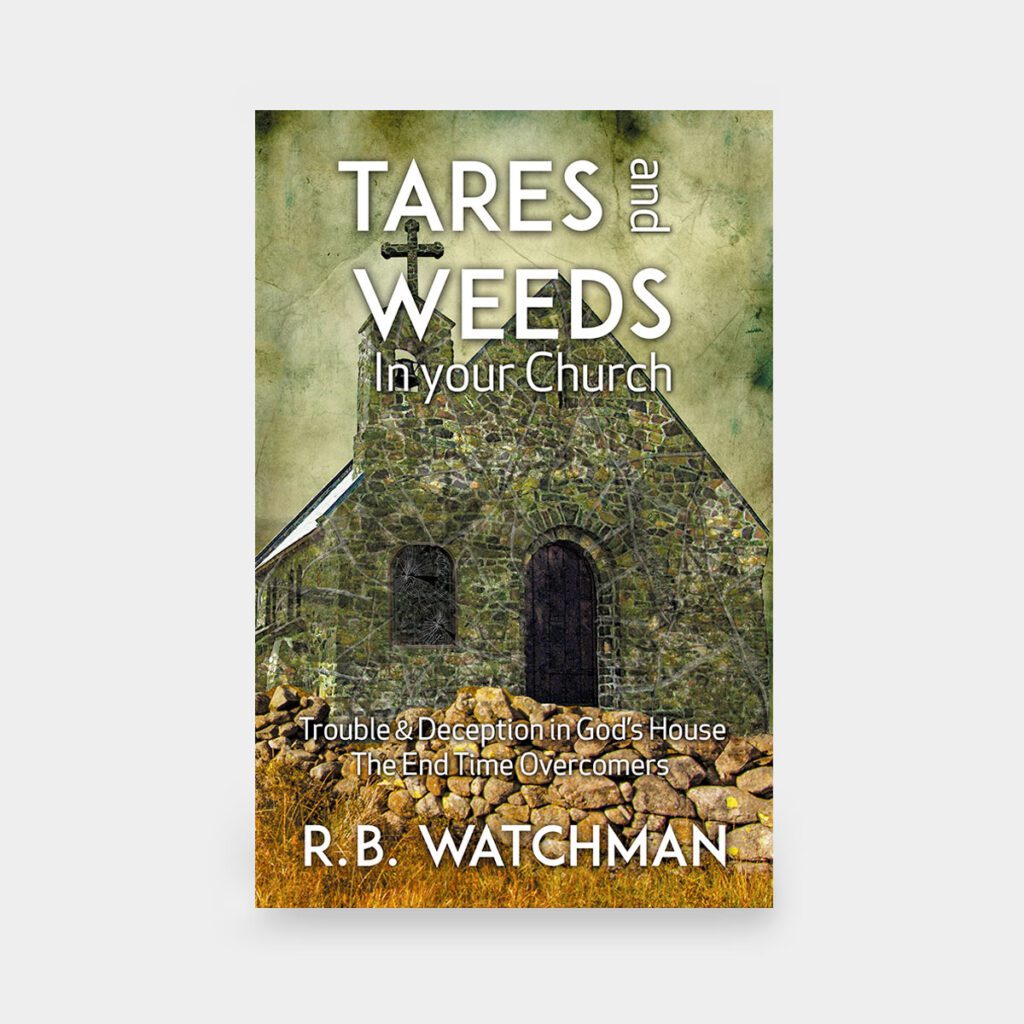 11. Waiting on God
You think it's all over, but then God steps in. Sometimes God requires us to wait until all hope is passed and then, suddenly. Anna, a prophetess, waited a lifetime and was honoured seeing the baby Jesus, the Messiah (Luke 2:36-38).
The Lord Himself will give you a sign

– Isaiah 7:14
12. Don't Tell Everyone
When a prophecy is in its infancy, it is like a baby and needs to be protected. If you notify everyone about your calling from God, you open yourself to demonic attack, to foolish believers praying against it and people trying to talk you out of it. Trust in God and wait.
Seal up the vision, for it refers to many days in the future

– Daniel 8:26
13. That no Flesh shall Glory
If all you experience is blessing and success, people will put their faith in you – the prophet – instead of God. So no flesh shall glory, God allows the dreamer Joseph to go into slavery and prison before power. In the valley of the shadow of death, you die and Christ rises in you.
That no flesh should glory in His presence

– 1 Corinthians 1:29
14. Timing is Everything
Don't presume to know God's timing. Jeremiah declared the Babylonians would take Jerusalem and the false prophets said they would leave. But when Pharaoh came to fight the Babylonians, Jerusalem was abandoned! Were the false prophets right? No. The Babylonians returned and Jerusalem fell. A similar thing happened in modern times with Rees Howells and his prediction that the dictators in World War II would be defeated. That story is told in Rees Howells' God Challenges the Dictators.
Thus says the Lord: 'Do not deceive yourselves, saying, "The Chaldeans will surely depart from us," for they will not depart…And it happened, when the army of the Chaldeans left the siege of Jerusalem for fear of Pharaoh's army

– Jeremiah 37:9, 11
In the ninth year…Nebuchadnezzar king of Babylon and all his army came against Jerusalem, and besieged it. In the eleventh year of Zedekiah…the city was penetrated.

– Jeremiah 39:1-2
By Paul Backholer. Find out about Paul's books here.