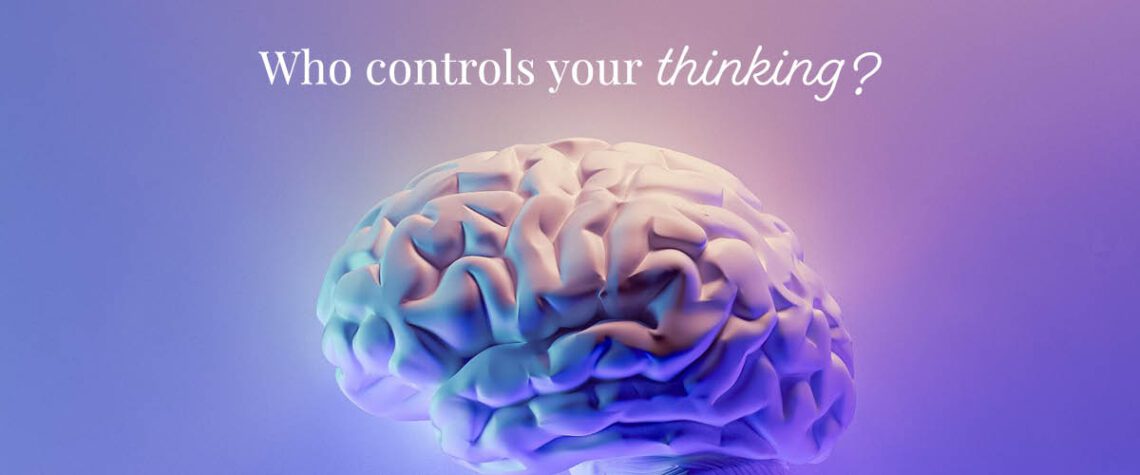 What or who occupies your thought life?
What or who occupies your thought life? If we are not cautious, a TV anchor, influencer, politician or celebrity could be the controlling puppet master of our thoughts!
Have you encountered someone who has suddenly discovered a new idea? They've been on social media or streamed new video content and the thoughts of another now possess his or her mind. These ideas did not come from the individual listening but from the presenter. Millions of people are not thinking their own thoughts; they are repeating the ideas of others! Who is controlling your mind?
Be sober, be vigilant; because your adversary the devil walks about like a roaring lion, seeking whom he may devour

– 1 Peter 5:8
It's important to understand the difference between conceiving ideas and having power. Very few people in the world have actual power to change big things. However, millions of people battle, squabble and fallout over politics or anything else, when in reality they have no power to transform them. You may win an argument with another but what did it really achieve?
Do not answer a fool according to his folly,

Lest you also be like him

– Proverbs 26:4
Once I was thinking about a significant global issue for some time, believing I knew the solution. Then the Lord spoke to me and said, "This is not your battle, it's not your fight. What is your battle and are you fighting it?"
For we do not wrestle against flesh and blood, but against principalities, against powers, against the rulers of the darkness of this age, against spiritual hosts of wickedness in the heavenly places

– Ephesians 6:12
We can become easily entangled with the issues of this life and bogged down into thinking about many things, over which we have no control. Sometimes we have to stop and ask ourselves, "Am I fighting and winning the battle God has for me?" Doing the chores, reading one's Bible, tithing and being kind is a start!
Fight the good fight of faith, lay hold on eternal life, to which you were also called and have confessed the good confession in the presence of many witnesses

– 1 Timothy 6:12
David chose to maintain a simple trust in the Lord and to keep his mind occupied with the battles of his life – the ones he could win. He quieted his soul with the help of the Holy Spirit.
David said, "Lord, my heart is not haughty, nor my eyes lofty. Neither do I concern myself with great matters, nor with things too profound for me. Surely I have calmed and quieted my soul, like a weaned child with his mother; like a weaned child is my soul within me. O Israel, hope in the Lord, from this time forth and forever"

– Psalm 131:1-3
By Paul Backholer. Find out about Paul's books here.