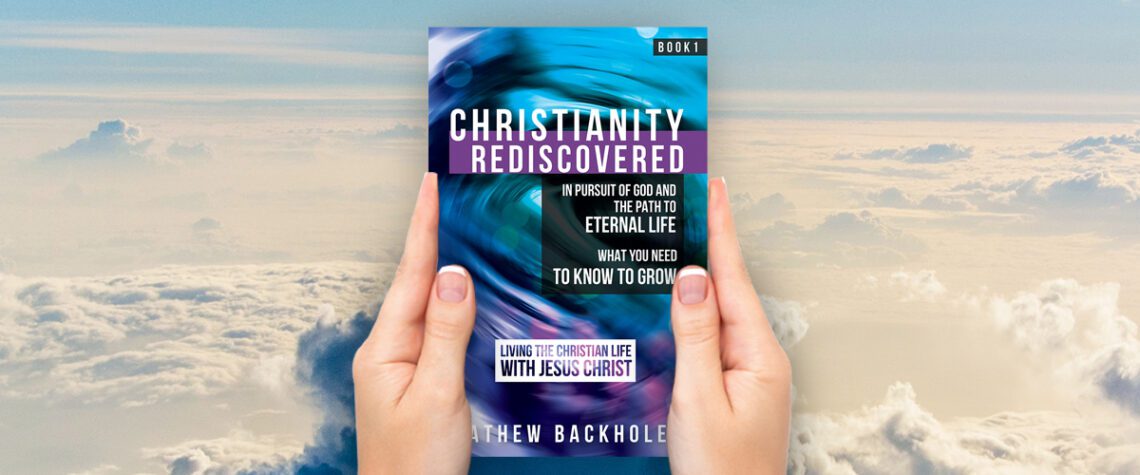 A Brief Overview of Each Book of the Bible – Part 1
This is an excerpt from the book 'Christianity Rediscovered, In Pursuit of God and the Path to Eternal Life: Book 1' by Mathew Backholer and is used by permission.
Genesis – The beginning of God's plan of redemption.
Exodus – God's people freed from slavery.
Leviticus – Laws and worship principles.
Numbers – The wilderness years.
Deuteronomy – Reviewing the previous years; emphasis on obeying God.
Joshua – Possessing the Promised Land.
Judges – The nation in disobedience and God helping His people.
Ruth – A faithful girl, introduced to the covenant of God with the Jews.
1 Samuel – The beginning of the Kingdom of Israel.
2 Samuel – The kingdom becomes greater.
1 Kings – The temple and mistakes.
2 Kings – Dividing the Kingdom of Israel.
1 Chronicles – God's faithfulness.
2 Chronicles – The fall of Israel as a nation.
Ezra – Return from exile.
Nehemiah – Jerusalem rebuilt.
Esther – Jewish queen saves the Jews.
Job – Why do the righteous suffer?
Psalms – Honest worship; trials, victories and praise.
Find out more about the book here.
By Mathew Backholer. Find out about Mathew's books here.