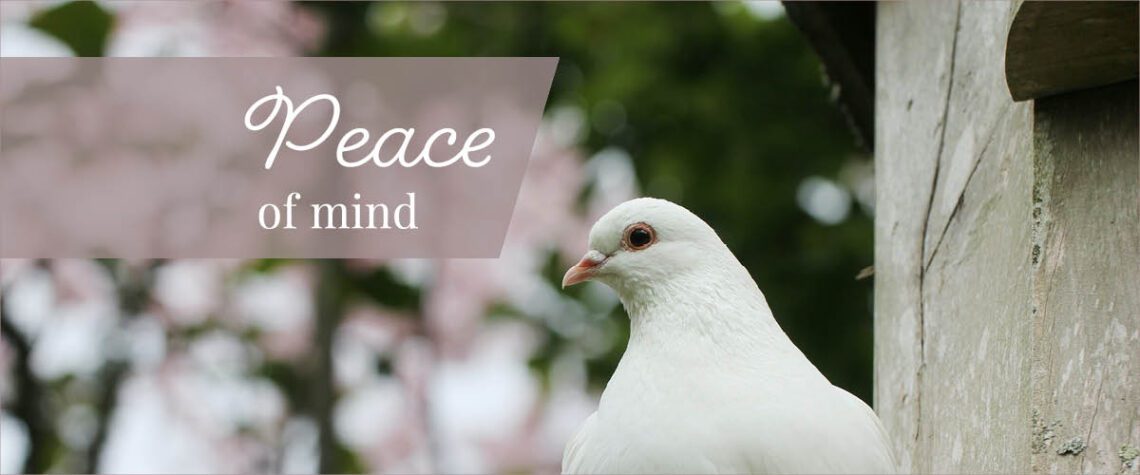 Peace of Mind – Think About What You Think About
When was the last time you thought about, what your mind thinks about? Thoughts drop into our mind at all times and we must learn the habit of choosing what we think about. The person who controls your thoughts will ultimately control you. If you wake up and allow any concept to dominate your mind, someone else is taking charge of your destiny.
We can allow the world, the flesh or the devil to control our thought life. Alternatively, we can allow the Holy Spirit, the Word of God or our will to channel what our mind dwells on.
Therefore submit to God. Resist the devil and he will flee from you

– James 4:7
Thinking about what you think about is a habit you must learn. It's a discipline to stop our mind running away with itself, take charge and direct our thoughts. Sometimes we need to rebuke the devil. "I bind and rebuke you Satan. This thought comes from you and I rejected it in Jesus' name."
Sometimes we need to shut out the world. Instead of binding Satan, stop scrolling through social media, turn the news off and ignore what's trending online.
Set your mind on things above, not on things on the earth

– Colossians 3:2
We often need to use the fruit of the Spirit – self-control. We are all in danger of wallowing in self-pity and thinking over the sad old stories of life long ago. Say to yourself, "I have the fruit of the Spirit in Jesus' name. Self-control is a fruit of the Spirit. I reject and replace these thoughts in Jesus' name. I choose to think on what is pure, holy and good."
Finally, brethren, whatever things are true, whatever things are noble, whatever things are just, whatever things are pure, whatever things are lovely, whatever things are of good report, if there is any virtue and if there is anything praiseworthy—meditate on these things

– Philippians 4:8
Spiritual warfare continues in the heavenly realms, it is also active in our mind. The enemy is outside, but he wants to control the inside too. He wants to direct our thoughts, thinking and access our destiny. The Holy Spirit within you is greater than the enemy. You have the Mighty One living on the inside, ready to fight battles, defeat the enemy and enforce Jesus' victory over Satan. The one who crushed Satan under His feet is fighting for you. Why not join Him and think about what you think about? Direct your thoughts today.
And the God of peace will crush Satan under your feet shortly. The grace of our Lord Jesus Christ be with you. Amen

– Romans 16:20
By Paul Backholer. Find out about Paul's books here.