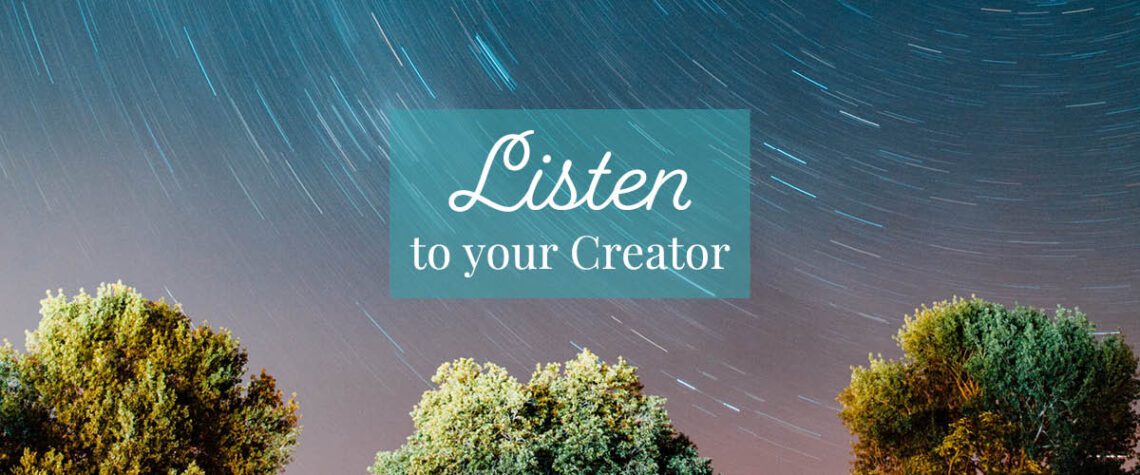 Listen to Your Creator, not Your Critics: They've Dismissed You, God Hasn't
Listen to your Creator, not your critics. In life you will discover an endless supply of doubters, critics and cynics. There will always be people waiting to talk you out of God's will, pull you down and belittle you. How you respond to this criticism will determine your destiny.
Therefore let us not judge one another anymore, but rather resolve this, not to put a stumbling block or a cause to fall in our brother's way

– Romans 14:13
Abraham could have died in Ur if he consulted others on God's call. If Joseph ignored his God-given dreams because of his family, he could have died as an unknown shepherd instead of becoming the prime minister of Egypt. If Moses changed course because of negativity, the Jews could still be slaves in Egypt.
Whose voice do you follow? Are you heeding the Word of God and the voice of the Holy Spirit, or the opinions of people? Even in our churches there are people ready to tear your ministry down before it has begun. Before you heed them, remember there is no ministry of criticism in the Bible and Jeremiah was commanded not to be afraid of their sneering faces.
"Do not be afraid of their faces, for I am with you to deliver you," says the Lord

– Jeremiah 1:8
If religious authorities tell you God will never use you, then you are in fine company. They rejected Joseph, Moses and Jesus. They mocked Jesus' disciples for lack of education. They thought, "Why would God choose fishermen, prostitutes and tax collectors when Pharisees and Sadducees are available?" Your past does not disqualify your call. Your mistakes make you who you are; someone relatable. You understand because of experience. You're merciful because you needed mercy.
This Moses whom they rejected, saying, 'Who made you a ruler and a judge?' is the one God sent to be a ruler and a deliverer by the hand of the Angel who appeared to him

– Acts 7:35
Your call is to listen to God and obey. Ignore the mocking crowd. Dismiss the cynic. What has God said and did you obey? Yes, it's important to get godly counsel and guidance. But we're not talking about that now. We're talking about knowing God's voice and His will. Don't stop following God when they mock you. Don't listen to the critic. Listen to your Creator.
In years to come, those who mocked you will seek your help. They've dismissed you now. Who cares! God hasn't. Your future belongs to God, not to them. Listen, discern and obey. Let God have His way.
By Paul Backholer. Find out about Paul's books here.