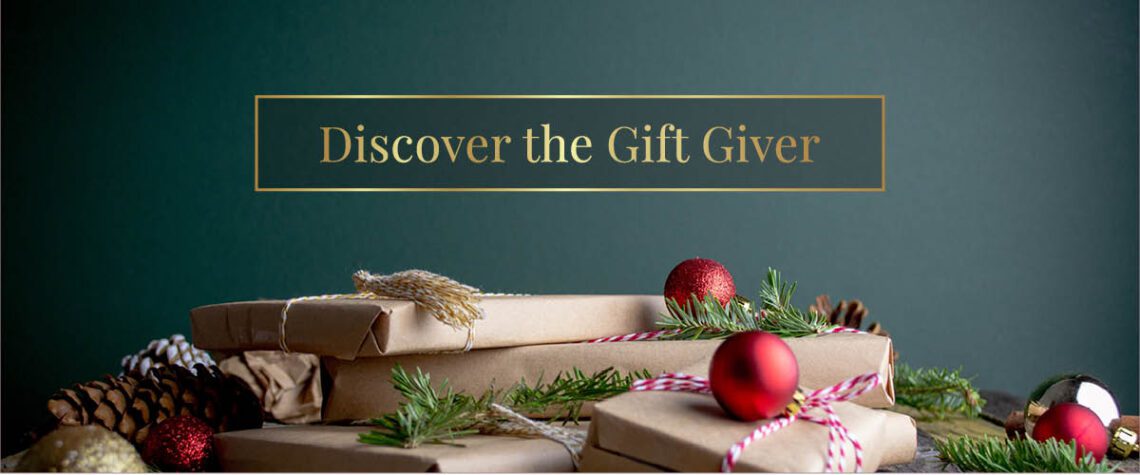 Father Christmas and Saint Nicholas: Discover the Gift Giver who Inspired the Legend of Santa Claus
Before he was called a Saint, Nicholas was an orphan who inherited great wealth from his family. Born in modern-day Turkey in AD c.280, he was raised as a Christian during times of persecution and believed he could use his wealth to help the needy.
Cautious of the Lord Jesus' teaching in Matthew 6 to give with a pure heart, he gained a reputation for secret giving. What precisely took place is unknown, but legend states he once heard of a poor man whose daughters could be sold into prostitution. To save them from destitution, he put money into a bag and threw it into their home at night and scampered away. Fearing he had not provided enough he returned a second time and on the third return, his money bag fell into one of the daughter's stockings which were hanging up to dry.
From this story comes the legend of Saint Nicholas filling people's stockings at night with gifts
Sometime later he moved to Myra, an ancient Roman city, where he spent most of his adult life. It is here where much of his legend springs. Today the city in Turkey lies in ruins and bears witness to the vibrant Christian community he once led.
He gained a reputation for moving in spiritual gifts and miracles. One tradition says St. Nicholas was aboard a ship when a violent storm blew. The passengers and crew were terrified and feared for their lives. St. Nicholas told them to pray and the water became calm. Once we are told, three Christians were unduly judged and Saint Nicholas rushed before the executioner's platform and pleaded for them, saving their lives.
Nicholas became the Bishop of Myra in AD 313 and gained power, prestige, authority and influence over a large community. For the first time in his life, Nicholas was able to worship openly. There are no records of his years as a Bishop apart from tradition, but it appears he was revered as a kindly fellow who helped the poor and sick. He was also known as one who had a feisty righteous temper.
Emperor Constantine held a council of Bishops in Nicaea in AD 325. Arius and only one other Bishop disagreed with the general consent that Jesus Christ was 'of one essence' with the Father. Nicholas was so incensed with the heretical view of Arius, so legend has it, that he slapped him around the face!
Jesus said, "I and My Father are One"

– John 10:30
Nicholas passed into glory AD c.340 on 6 December and was laid to rest in the church where he preached in the town of Myra. Stories about the miracles performed by the beloved local Bishop were told and retold. By the sixth century, an enlarged church was built, named the Basilica of Saint Nicholas. By this time he was known as St. Nicholas of Myra. Hoping for a miracle pilgrims put their faith in St. Nicholas bones' and one priest claimed his bones exuded a perfumed liquid, which they called 'Manna Water.' From this point on, pilgrims on the way to the Holy Land, for a very good donation, could purchase the Manna Water. A tradition Nicholas would have been angered by.
As corrupt priests took charge of his story, the desire to touch Saint Nicholas' bones grew. An influential biography of St. Nicholas appeared in the ninth century, enhancing the Saint's reputation. Many of the stories described miracles such as the replenishment of wheat during a famine and even raising people from the dead.
His bones were now worth money and a Benedictine monk records the following story. In 1087, Italian sailors sailed across the Mediterranean Sea and landed in Myra. Using a large mallet they smashed open the top of St. Nicholas' marble tomb. The sailor was stunned by the fragrance as he collected the bones. The merchants of Bari took them home to Italy and built a special church in 1089, to house the saint's relics. Pope Urban II came to Bari to lay the bones in the crypt of the church. The church had an agreement with the sailors that each was to receive a percentage of the pilgrim's offerings, but the church reneged on its promise.
By the twelfth century, a few French nuns were inspired by the legend of Saint Nicholas and filled stockings with fruit and nuts, leaving them at the houses of the poor, and this custom soon spread.
With the Reformation beginning in 1517 in Germany, church leaders were keen to rediscover the real Saint Nicholas, as they condemned praying to the Saints and exploiting pilgrims with fake or real relics. Nevertheless, the day of his death, the 6 December was still celebrated and the tradition of St. Nicholas handing out presents on this day grew in Europe. The German Protestant Reformers feared his popularity could lead to Jesus' birth – the reason for the season – being forgotten. They discouraged this tradition and instead introduced 'Kris Kringle' who brought presents on the 25 December.
Thus on the 6 December festivities were held to remember the death of St. Nicholas and the 25 was set aside to focus on Jesus. Reformers were worried Catholics were praying to statues of St. Nicholas and decided to outlaw the festivals, and urged Christians to focus their devotion toward Jesus Christ the Lord.
This Christmas we remember God the Father sent Jesus into the world to save us from our sins. In honour of His birth, three wise men came to visit the Christ Child and they gave the first gifts of Christmas.
After Jesus was born in Bethlehem in Judea, during the time of King Herod, Magi from the east came to Jerusalem and asked, "Where is the One who has been born King of the Jews?"

… On coming to the house, they saw the child with his mother Mary, and they bowed down and worshipped him. Then they opened their treasures and presented him with gifts of gold, frankincense and myrrh

– Matthew 2: 1-2, 10-11
By Mathew Backholer. Find more about Mathew's books here.