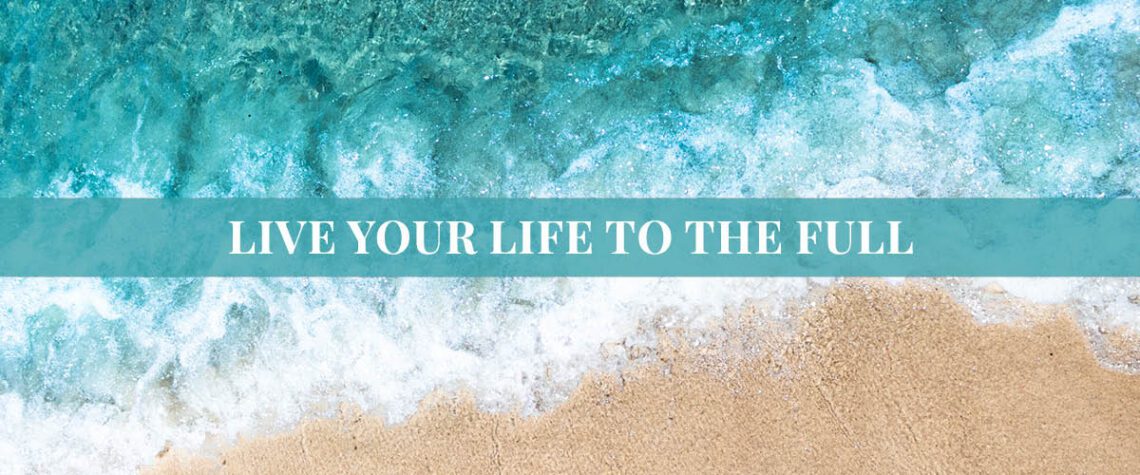 Live Your Life to the Full
God wants the best for you. Jesus came to give you life in all abundance. Sometimes we feel we have years and decades ahead. Yet, it is amazing how quickly time goes by. To live life to the extreme, we need to make the most of every day remembering how short life is. Make it your goal to follow God's will today and enter into all He has promised for you – beginning now! This is what healthy living means – entering into all God has for you.
Don't waste a minute of your life, listen to what the Bible says life is:
A shadow that disappears (1 Chronicles 29:15).
A cloud that vanishes (Job 7:9).
A flower that dies (Job 14:1-2).
A dream that flies away (Job 20:8).
A mere breath (Psalm 39:5).
It is as nothing (Psalm 39:5).
A phantom (Psalm 39:6).
It's as a sigh (Psalm 90:9).
The wind that passes (Psalm 78:39).
A vapour that vanishes (James 4:14).
Grass that withers (1 Peter 1:24-25).
"Lord, make me to know my end,
And what is the measure of my days,
That I may know how frail I am.
Indeed, You have made my days as handbreadths,
And my age is as nothing before You;
Certainly every man at his best state is but vapor.
Surely every man walks about like a shadow;
Surely they busy themselves in vain;
He heaps up riches,
And does not know who will gather them.
And now, Lord, what do I wait for?
My hope is in You"


– Psalm 39:4-7
By Mathew Backholer. Find out more about Mathew's books here.