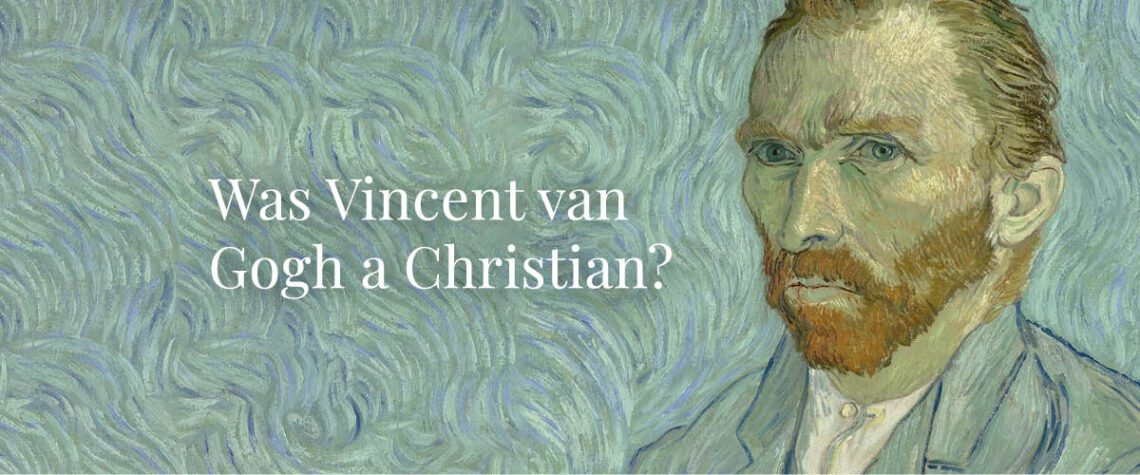 Was Vincent van Gogh a Christian? Christianity and Art Explored
"See, I have inscribed you on the palms of My hands" (Isaiah 49:16)
When I gazed at Sunflowers by Vincent van Gogh, in the National Gallery, London, I questioned how the aforesaid exquisite representation was composed by such a troubled soul. Did Van Gogh experience a spiritual awakening?
Vincent's early years certainly developed in an atmosphere of faith in Christ. Born in 1853, in the Netherlands, his father and grandfather were Dutch Reformed ministers. They committed themselves to help the poor and to become Christ's hands and feet to provide aid to those in need. Inspired by the hope of Christianity, Vincent committed himself to train as a preacher. After failing his seminary exams, he found another path.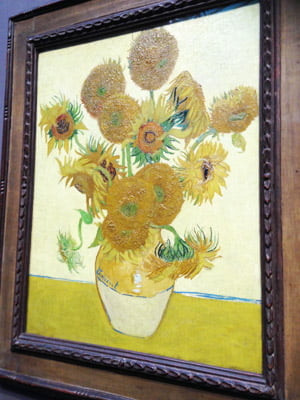 Still inspired to serve Christ, he became a missionary with the promise of sharing God's love with the impoverished coal miners in Belgium. To become an effective witness, he chose to lower himself to the manner of those he came to reach.
He sold his possessions, lived on a meagre sum and served the afflicted. His approach was one of reckless abandonment. He once tore up his bedsheets to provide bandages for the poor and would go without food or sleep whilst helping others. In the hundreds of letters he left behind, we find a theme of Christ's teaching to "love one another."
Van Gogh was an unconventional missionary: scruffy in appearance, zealous in his enthusiasm and slow in speech. Religious leaders didn't like him and dealt him a deep spiritual blow – firing him. His health broke for lack of food, water, rest and clothing, and his mind was overwhelmed.
In Church history, you often find this tale. Someone senses God's call, but he or she is a rough diamond. After a series of rejections, they either go on to serve God uniquely or are crushed by the rejection and rebel. Vincent's faith, though weakened, continued to express itself. He decided to use his God-given talent for painting, as an act of worship. He saw art as a means to witness and lead us toward God. He describes this as trying, 'to understand the real significance of what the great artists, the serious masters, tell us in their masterpieces, that leads to God. One man wrote or told it in a book, another in a picture.'
Vincent posthumously became one of the most influential figures in Western art. This post-impressionist created about 2,100 artworks. Among his famous works are pieces with Christian themes. These paintings are in his vibrant style, including, The Sower 1888, The Sheaf Binder 1889, The Raising of Lazarus 1890 and The Good Samaritan 1890.
I'm also drawn to his fusion of style in other copies he produced: The second version of The Pietà (after Delacroix) of 1889. This painting, to me, is an expression of Vincent's continuing tested faith and the tragedy of this misunderstood genius.
The broken corpse of Christ lies at the entrance to the cave. There is a thunderstorm and the forlorn woman in loose blue clothes is swept up in the moment of despair, yet there remains the promise of hope in the yellow.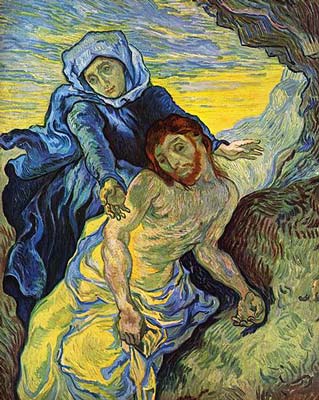 Those who suppress his religious imagery have recast Van Gogh as a secularist. He certainly debated the faith and may have lost it, but no faith is real unless tested. After experiencing rejection from the religious and cultural establishment, Van Gogh fell into despair. He defiantly became a prodigal. Those ostracised by society become stronger, or they fall into a downward spiral into the darkness.
Vincent collapsed again into ill-health, depression and alcoholism. His once-bright faith may have completely faded. After consuming an experimental drink, he famously cut off his ear. He experienced delusions, was known to rage and was overcome by mental breakdowns. He entered a Christian asylum and focused on copying religious works. He died one year after painting The Pity of the passion and death of Christ. Suicide or tragedy, his works now garner the respect and kindness he desperately needed in life. Only Vincent knew if the flame of faith remained in his heart.
Today Christians understand more about the battlefield of the mind, the importance of spiritual gifts to bring deliverance from demons and the power to break curses. We also appreciate the fragility of humanity; the mind can break, as well as the body. If Van Gogh lived in kinder times, he could have received greater help.
Let us hold fast our confession: 'For God has not given us a spirit of fear, but of power and of love and of a sound mind'

– 2 Timothy 1:7
Whilst researching my book How Christianity Made the Modern World, I investigated Christianity and art for a chapter and toured many galleries. I watched non-believers stand before the paintings of Christ and hoped they pondered their eternal soul. It is a witness I thank God for.
By Paul Backholer. Find out about Paul's books here.