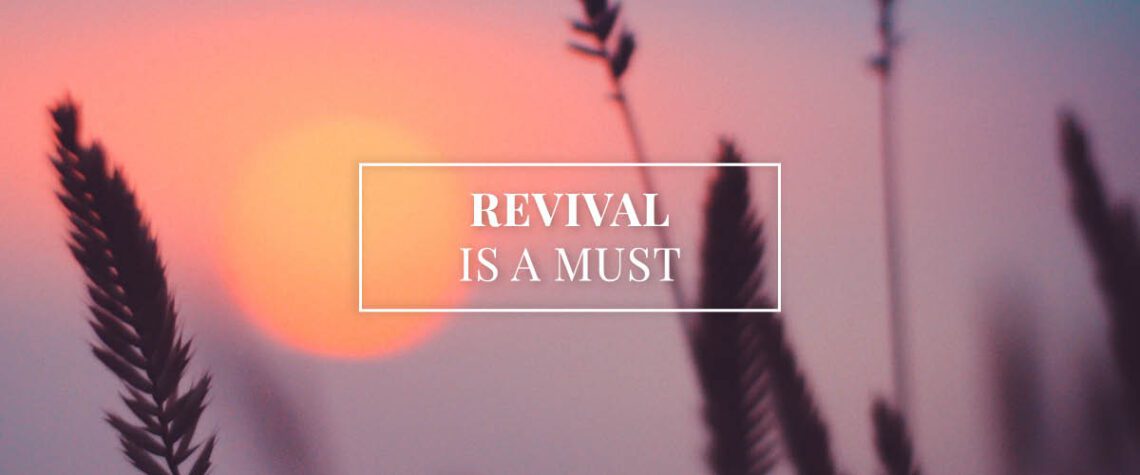 God will be Glorified: Christian Revival is Not an Option, it is a Must
Our nations are spiritually dry. Our churches need reviving and our people need salvation. God has a promise for us all. He will pour water on all who are thirsty and floods on the dry ground. The Lord will come and flood our nations with His Holy Spirit. This is what God says, "I MUST BE GLORIFIED."
Before all the people I must be glorified

– Leviticus 10:3
He must be glorified and only in times of revival will nations turn to Him and glorify Him. God the Holy Spirit has transformed nations before and He can do it again.
The Bible promises a flood of God's power and we must pray it in.
For I will pour water on him who is thirsty and floods on the dry ground; I will pour My Spirit on your descendants and My blessing on your offspring; they will spring up among the grass like willows by the watercourses

– Isaiah 44:3-4
Are you worried the days seem dark? This is what Scripture declares: 'For behold, the darkness shall cover the earth and deep darkness the people; but the Lord will arise over you and His glory will be seen upon you' (Isaiah 60:2).
The days may feel evil, but God is on the throne. He can turn the situation around and flood the world with His power. God says, "But truly, as I live, all the earth shall be filled with the glory of the Lord" (Numbers 14:21).
Do not fear, the glory of the Lord will fall.
For the earth will be filled with the knowledge of the glory of the Lord, as the waters cover the sea

– Habakkuk 2:14
By Mathew Backholer.
Mathew Backholer is a revival historian, author and TV presenter. If you want to know more about revival, you can find his books or watch his programmes on streaming services, etc.