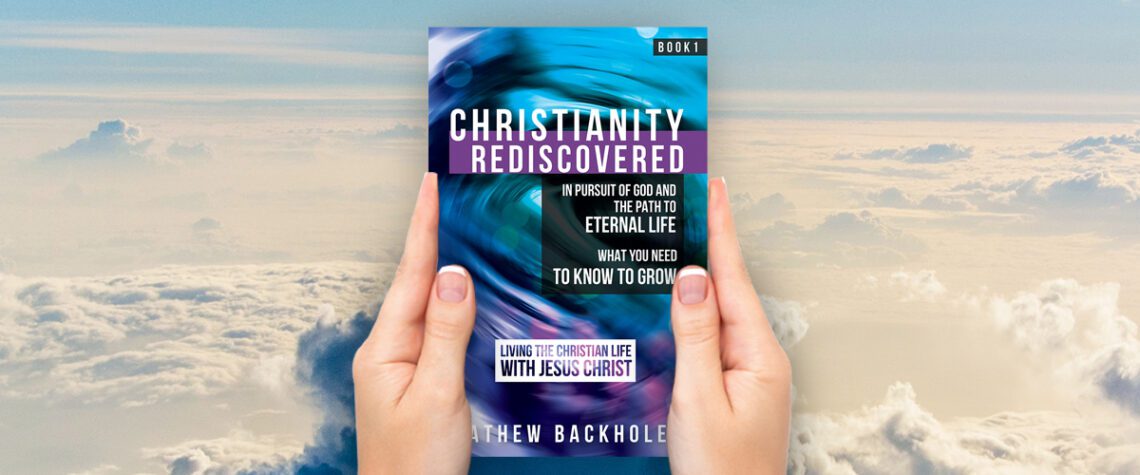 A Brief Overview of Each Book of the Bible – Part 3, The New Testament
This is an excerpt from the book 'Christianity Rediscovered, In Pursuit of God and the Path to Eternal Life: Book 1' by Mathew Backholer and is used by permission.
The Gospels – Birth, life, miracles and ministry, death and resurrection of the Lord Jesus.
Acts – Acts of the Holy Spirit through the early Church.
Romans – God's righteousness upheld and applied. The great doctrines of our faith.
1 Corinthians – A church's problems and corrections.
2 Corinthians – The ministry of the Church.
Galatians – Leaving the law; walking in the Spirit.
Ephesians – Christ and the Church.
Philippians – Love and loyalty of a church.
Colossians – Jesus in His exalted position.
1 Thessalonians – Encouragement for the new believer.
2 Thessalonians – The second coming of Christ.
1 Timothy – A letter to a young pastor explaining the life of a church.
2 Timothy – Encouragement for Timothy.
Titus – The believer's self control.
Philemon – The story of a runaway slave and his owner's need to accept him as a brother in Christ.
Hebrews – Christ is greater than everything else.
James – Faith without practical works is dead.
1 Peter – Why the Church suffers.
2 Peter – Future perils of the Church through the end times.
1 John – Divine fellowship and love.
2 John – Living out the truth in love.
3 John – The truth practised.
Jude – Apostasy in the Church condemned.
Revelation – The triumph of God over evil, the end of the world and the perfection of the saints. New heaven and earth revealed.
Find out more about the book here.
By Mathew Backholer. Find out about Mathew's books here.