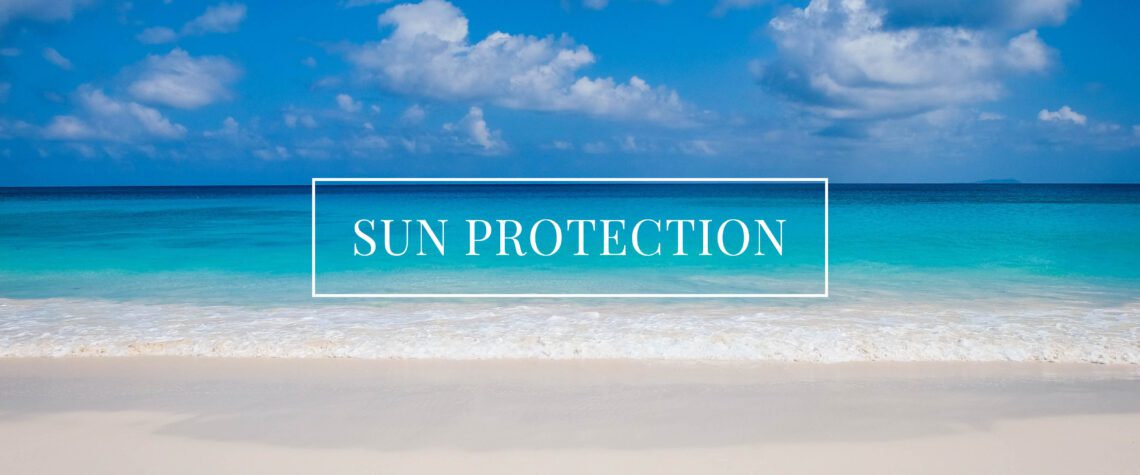 How to Protect your Skin from the Sun
Sunlight exposure is a wonderful source of vitamin D, which is essential for healthy bones. Vitamin D is created by our body from direct sunlight on our skin when we're outdoors. Too much exposure to the sun can cause damage to the skin. We need to find the balance between getting enough vitamin D from sunlight and protecting our skin.
Follow these simple rules for safety in the sun.
1. Wear sunscreen on all exposed skin. Protect yourselves from the sun's harmful UV rays by wearing the right level of protection. Adults should apply approximately two teaspoons of sunscreen for your head, arms and neck. Whilst wearing a swimming costume, at least two tablespoons are required for your body.
2. Use a higher factor of sunscreen, rather than a cheap lower one. It should be a sun protection factor (SPF) of at least thirty to protect against UVB and at least four star UVA protection.
3. Keep reapplying sunscreen and remember your lips and ears. Reapply liberally and frequently.
4. After swimming, reapply sunscreen. Water reflects ultraviolet (UV) rays, increasing exposure.
5. Cover up. Sunscreen is helpful, but protective clothing and a hat is a must; always pack some protective clothing for the beach.
6. Find shade during the hottest hours of the day. Spend time in the shade between 11 am and 3 pm.
7. Protect your eyes with suitable sunglasses with UVA and UVB protection.
8. The skin of babies and children is more sensitive and damage can be caused by repeated exposure to sunlight. Be alert and take extra care.
9. If you are sunburnt, you may apply cool water to your skin with a sponge and use aloe vera after sun lotion, cream or spray. Stay out of the sun and let your skin heal until all signs of redness disappear.
Remember to consult professional medical help for guidance at all times, especially if you feel unwell, experience skin swelling or blisters.
By Paul Backholer. Find out about Paul's books here.