TikTok, Instagram Reels and YouTube Shorts
'A posterity shall serve Him. It will be recounted of the Lord to the next generation, they will come and declare His righteousness to a people who will be born, that He has done this' (Psalm 22:30-31).
Each generation obtains its own way of communicating and methods of reaching different age groups develop with speed. Looking back twenty-plus years, brothers Paul and Mathew Backholer watched as the Lord blessed the ByFaith website from its genesis with ByFaith 1.0, and as it developed from 2.0 to 3.0.
Then social media emerged and @ByFaithMedia quickly became a place for believers to find Christian inspiration, encouragement and adventure. But for the younger demographic, Facebook and other legacy social media platforms became the social media 'your parents and grandparents use.'
"Smartphones were a game changer for social media," said Mathew Backholer, "because young people began documenting their lives and uploading their experiences in portrait videos. As each Instagram Reel or TikTok was only a scroll away, we needed new content for contemporary social media."
'This is Jacob, the generation of those who seek Him, who seek Your face. Selah' (Psalm 24:6).
Filming portrait mode on a phone didn't come naturally to the documentary makers who were familiar with filming horizontally for TV. The Lord sent a new generation who could see what ByFaith Media needed, with hope from Scripture, Christian quotes and inspirational promises being displayed on video filmed on phones for portrait viewing.
"The response was instant," said Paul Backholer, "the new wave of social media is short, sharp and one scroll away. We suddenly secured a younger demographic following us @ByFaithMedia. We needed a younger generation to accept this challenge because we didn't know the language or skills needed to reach them."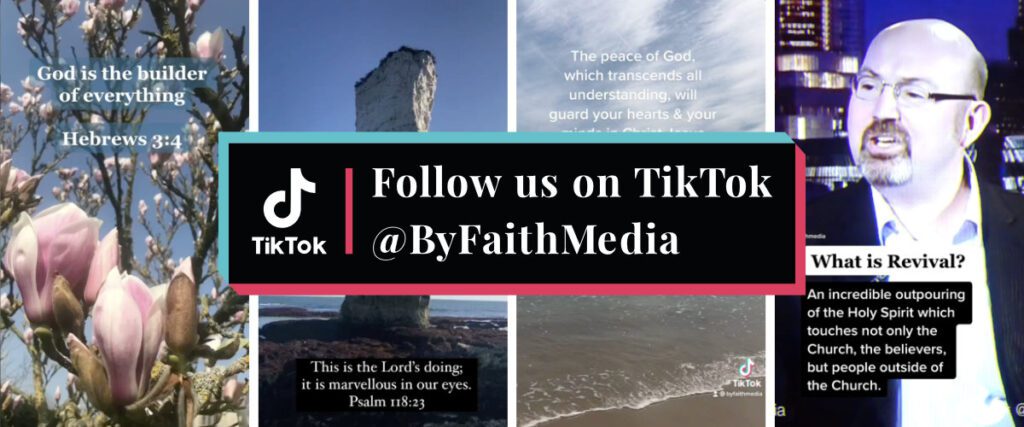 Young Christians require a reason to stay saved and the battle for the soul of a generation is fought one heart at a time. Christ came not only to save us, but to give us a future and hope on earth, with wisdom for living and guidance from Scripture.
"When we founded ByFaith Media over twenty years ago," explained Paul Backholer, "the Holy Spirit quickened two verses from Psalm 22:30-31, revealing that one role we would play is to hand down testimony from one generation to the next, with the promise that 'a posterity will serve Him,' and it's wonderful to identify this taking place."
Each day ByFaith Media garners likes, comments and followers across numerous social media sites and video platforms, as a new generation of social media quotes and images flourish, with fresh styles to reach new people.
Meanwhile, ByFaith Media still possesses an engaged presence on legacy social media sites, but as censorship and shadow banning grows, brothers Paul and Mathew sought emerging platforms to explore.